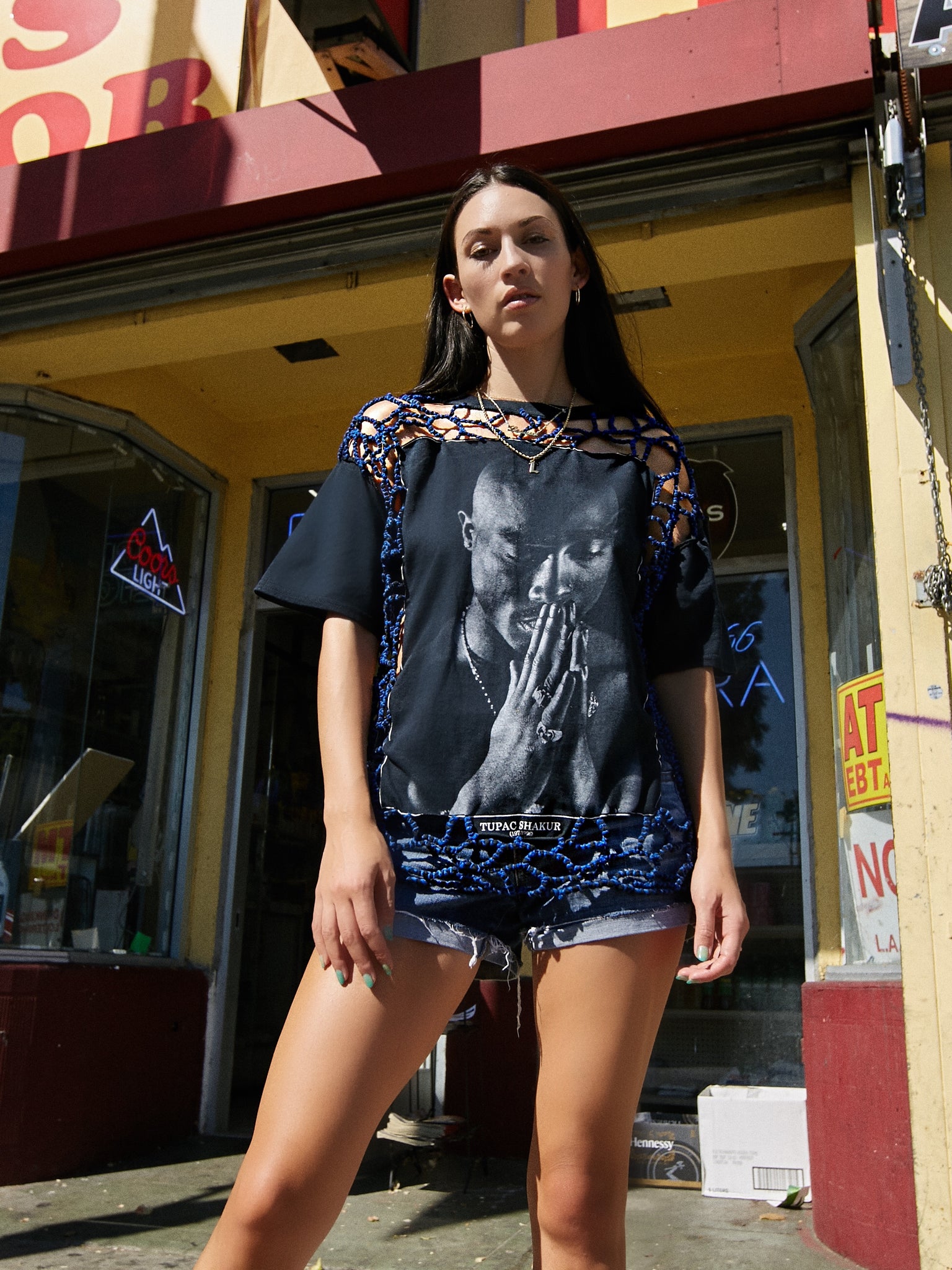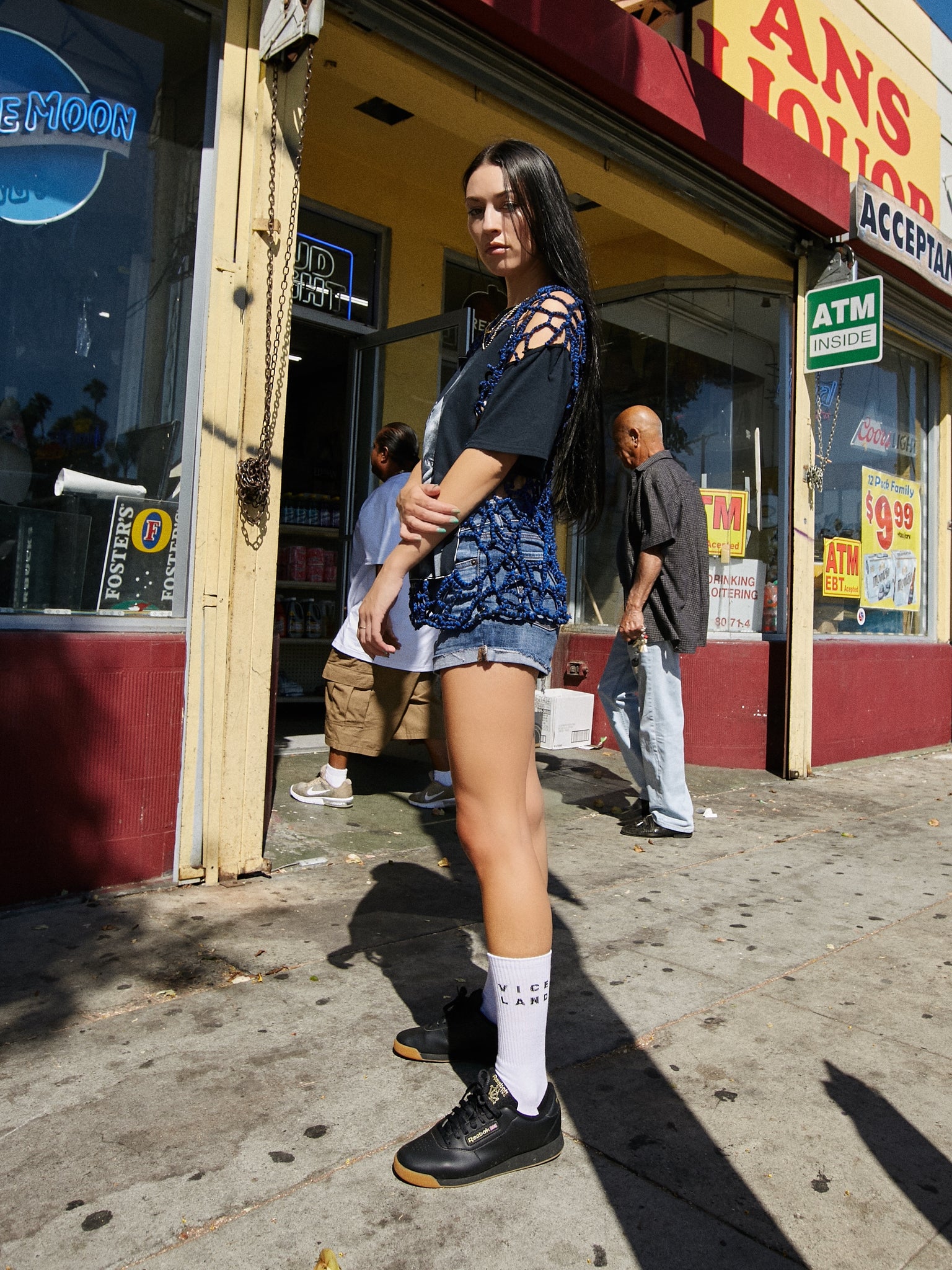 Tupac Shakur Prayer Hands T-Shirt
This piece is one of the most time consuming out of the collection. It takes up to 72-80 hours to make so please note that orders have a 2-3 week production time or less. All oders have to be bought one size bigger because during the process of designing it shrinks up to one size so if you are a medium it will fit you perfectly. I design on t-shirts that are one size bigger. The t-shirt is 100% Cotton.
Care Instructions: Hand wash in cold water. Air dry.
Size: Medium
Custom inquiries are available for this piece. It could be produced from sizes S- 3XL